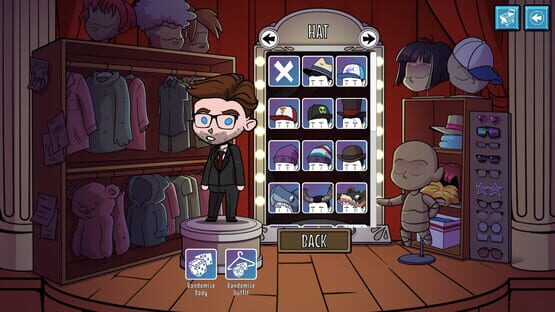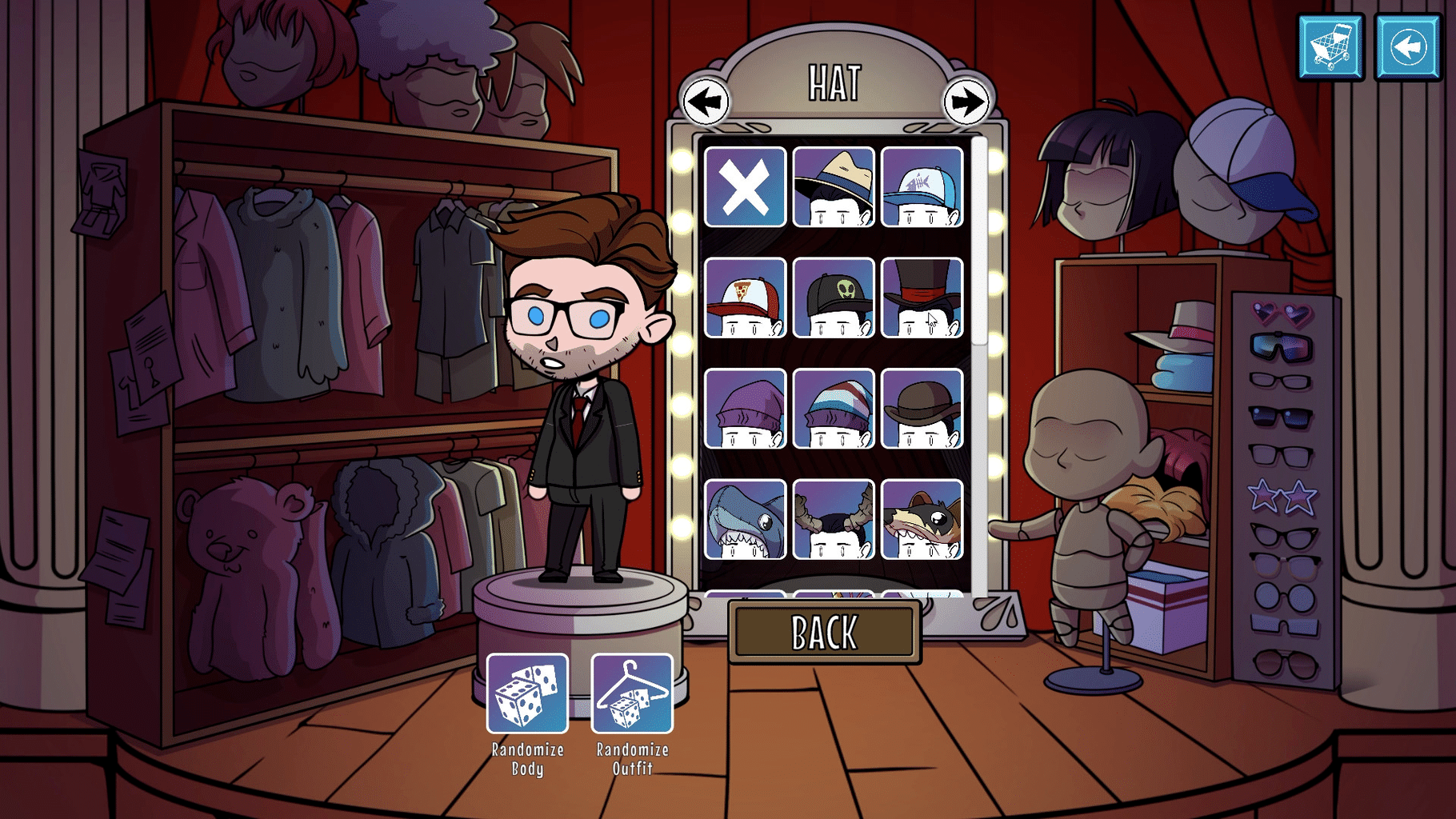 Be Funny Now™ is the free-to-play competitive party game that pits your wit against the world! Write and draw your funniest answers to an ever-growing list of hundreds of questions and prompts such as "What really killed the dinosaurs?", "What's the Joker's signature catchphrase?", and "In just 4 words, ruin a first date!" Once everyone's answers are in, judge your peers' work with a shower of roses, a round of applause, or a flurry of tomatoes. Play with friends in private lobbies, or get started immediately in a public lobby for 2-8 player action. Stand out from the crowd with custom outfits, emotes, and more. And be sure to check out the daily prompt - a massive battle royale where everyone has 24 hours to answer the same question/prompt, then votes the best answers to the top where one winner will emerge victorious. Think you're funny? Prove it…and Be Funny Now™!
jackfilm succeeded at making a good game
it's quick and simple and doesnt waste anyone's time
---
Uma adaptação da aclamada série de vídeos do youtuber Jacksfilms:

YIAY (Yesterday I Asked You)

Tendo já iterações na forma de um jogo de tabuleiro e de um game show ao vivo, agora é a vez de um jogo digital para PC e celulares, intitulado de Be Funny Now! numa vibe meio Jackbox Party Pack.

· · · · · · · · · ·

Nos vídeos da série YIAY, Jack analisa as respostas dos seus espectadores à pergunta que ele fez no final do vídeo anterior, daí que surge o nome da série.

Be Funny Now! funciona um pouco diferente. Ao começo de cada rodada de uma partida, são dadas aos jogadores três opções de prompts, como:

· No novo GTA 6, jogadores finalmente poderão...
· Complete o poema: Rosas são vermelhas, violetas são legais...
· Desenhe o encanador mais amado do mundo.

Dependendo dos jogadores que estão na sala, as respostas na maioria das vezes serão minimamente divertidas. A feature de poder jogar Public Games é interessante e deve brilhar nos primeiros dias. Mas acredito que a melhor forma de jogar esse jogo será junto com os amigos.

As mecânicas do jogo são um pouco confusas, principalmente quando se trata da forma que é distribuída a pontuação dos jogadores, que é medida por reações de carinhas e itens especiais que são jogados ao palco como rosas de ouro e tomates. Não sendo especificado o valor de cada um desses elementos. A mecânica de votação também pode incentivar partidas onde falta o fair play, alguns podem votar negativamente em respostas de outros jogadores, com o objetivo de diminuir seus pontos ganhos.

O jogo tem seu charme com um visual fofo e avatares personalizáveis. A trilha sonora é formada por versões instrumentais de algumas músicas compostas por Jack ao longos dos anos para o seu canal no YouTube.

É uma pena que o jogo às vezes pode ser muito dependente do conhecimento em Inglês do jogador, o que pode afastar algumas pessoas.

Be Funny Now! funciona mais ou menos como uma carta de amor do Jack aos seus fãs e uma tentativa super honesta de atingir um público maior que vai além da sua comunidade. É um jogo que diverte, cativa e que vai te fazer juntar os amigos para dar umas risadas.
---