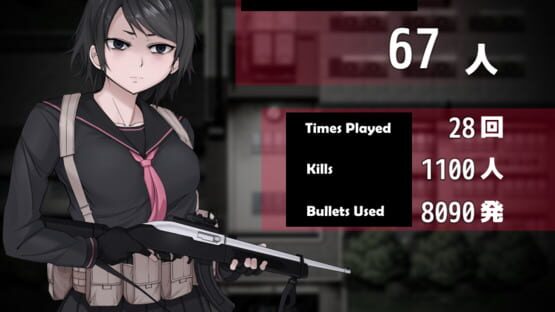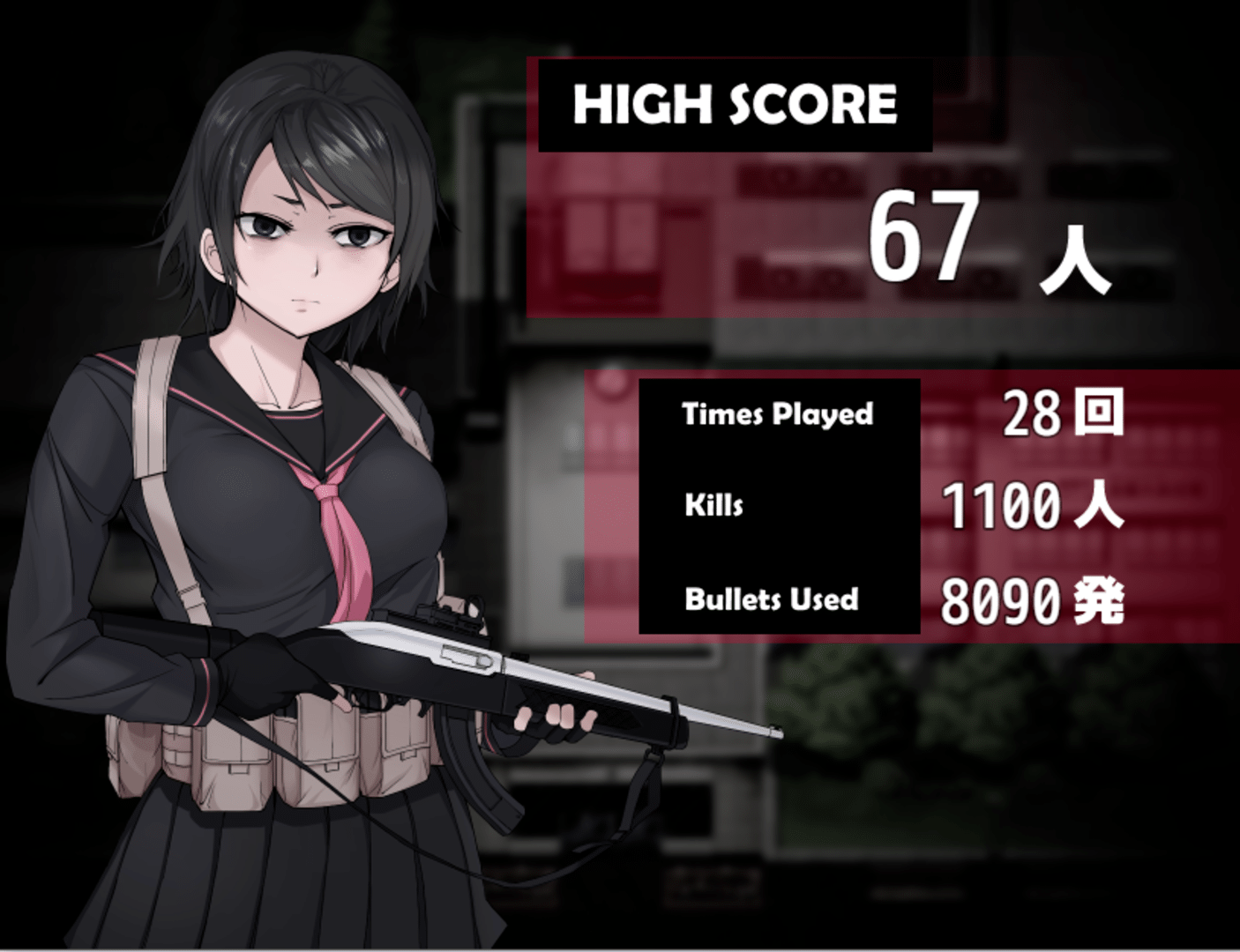 Morimiya Middle School Shooting
Morimiya Middle School Shooting is a crime thriller game created by eric806359 or kata235.
The player controls a girl that shoots up her school. You start with only two guns a .22 caliber rifle (SR22) and a 9mm automatic pistol (G17), but over time you can collect SP to buy more guns. You can press Shift to run, although that reduces stamina, which causes less precise shots, but can go on sight mode by pressing E, you shoot by pressing Space, walk with the arrow keys, switch guns by pressing Q, reload the guns by pressing R and you can throw pipe bombs by pressing G. During the school shooting, you only have five minutes.