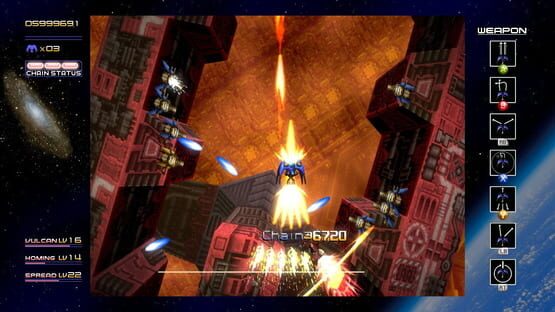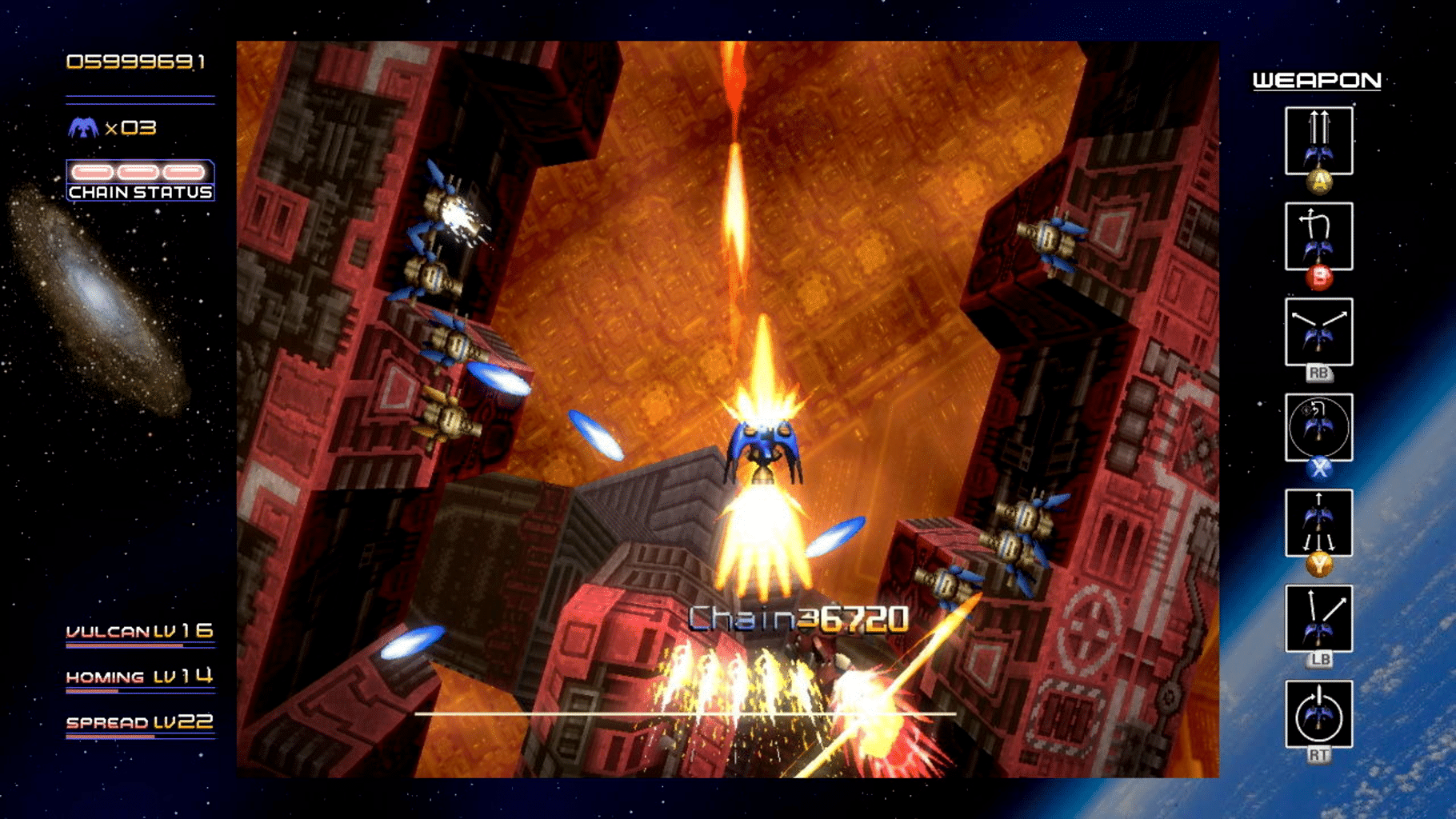 Unlike in most other shoot 'em ups, there are no power-ups. All weapons are available from the start. Weapons can 'level up', however, becoming more powerful as the player uses them to score points. There are a selection of 7 weapons that can be used at any given time:
The game is designed so that there is almost always a 'right' weapon for any situation. The bosses in the game are designed so that they have multiple 'sections' which, if all destroyed before the 'core' of the boss, will award the players with point bonuses. Being able to apply the right weapons on any different boss is key to obtaining these bonuses. For example, a boss may have two sections located on either side of the screen. You could immediately go up to one and begin shooting it with a vulcan, or you could hover in the centre and hit both at the same time with the side bombs. This would increase your chance of obtaining the bonus before the time limit runs out and the boss self-destructs.
The game rewards players for "chaining" enemies of just one of three colors, red, blue, or yellow. Whenever the player kills three enemies that are of the same color, who can obtain a points bonus. This also facilitates faster upgrading of weapons.