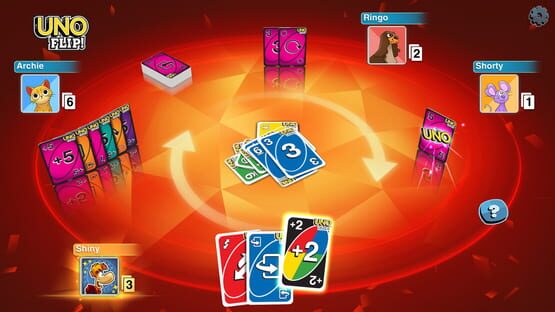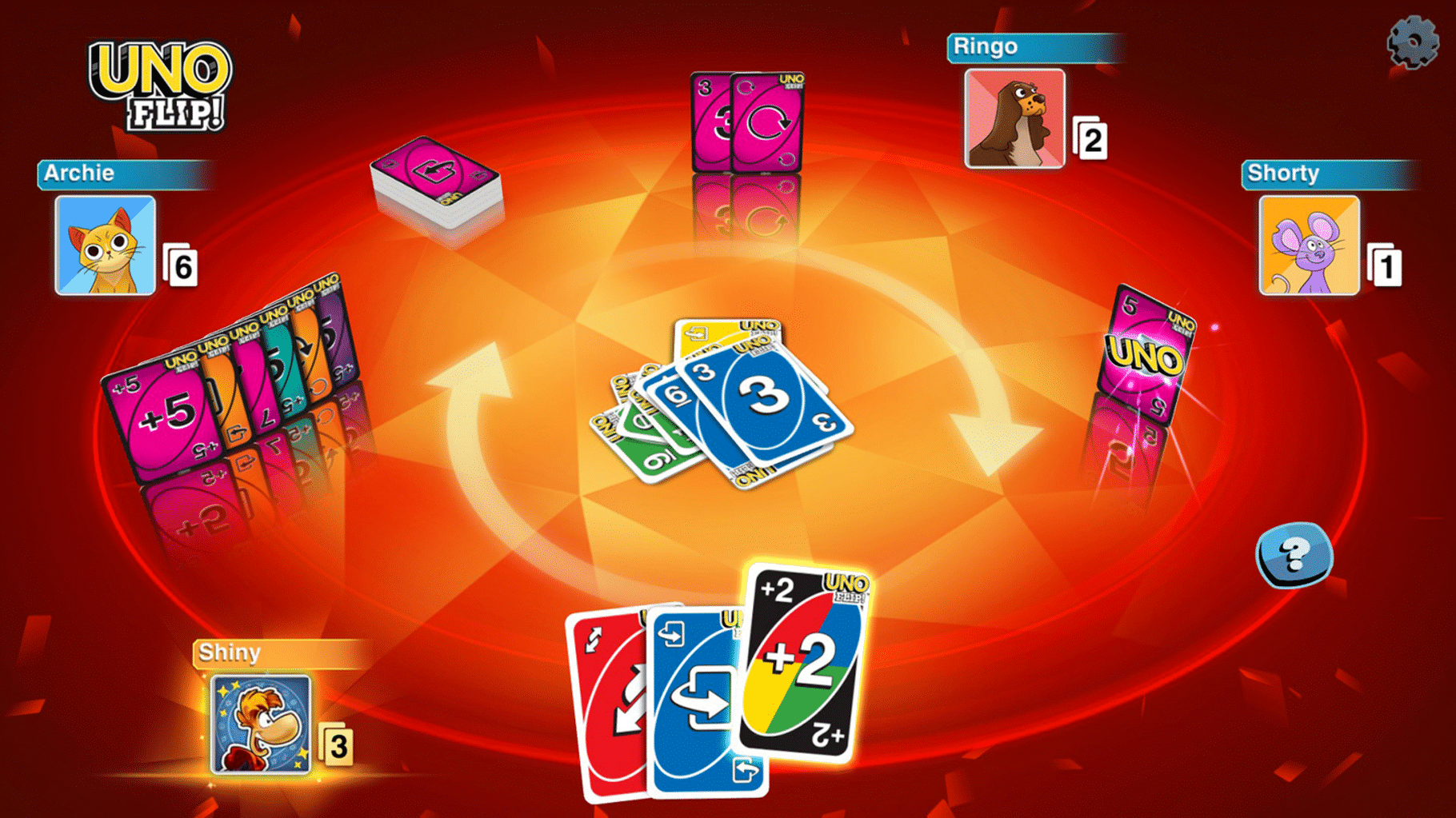 Jump into a new UNO experience with the UNO FLIP! DLC!
Rediscover the matching game you know with a double-sided deck that gives classic gameplay an exciting twist.
Use the special Flip card to flip the deck and reveal an entirely new set of numbers, colors and Action cards on the opposite side!
Play nice with the "Light Side" Action cards or spice things up with these ""Dark Side"" ones:
- Draw five cards : The next player must draw five cards and lose their turn.
- Skip everyone card : All players lose their turn.
- Wild draw color card : The next player must draw until they get a color of your choice (no matter how many cards they have to draw to do so) and lose their turn.
Bring your UNO matches to the next level with UNO FLIP!
Jogado no Ubisoft+ (pelo Amazon Prime). UNO Flip é uma das variantes mais interessantes que o clássico jogo de cartas tem e a versão digital funciona tão bem quanto se esperaria dele, além de aproveitar bem as bonitas cores do dark side pra formar a interface e os fundos do jogo.
---