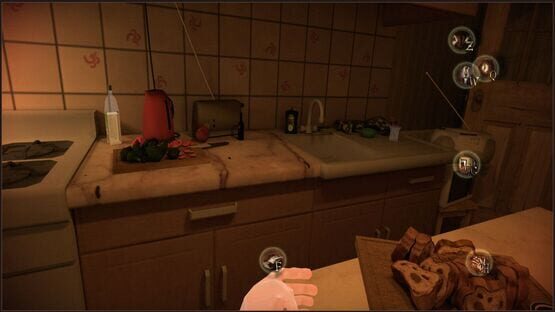 Dinner Date is a short, experimental first-person computer game made by Dutch game designer Jeroen D. Stout. It was first released digitally through Stout Games own website. Four months later (March 1, 2011) it was released on Steam. Just like some other indie games (e.g. Dear Esther or The Graveyard) its status as a video game has been disputed, as it requires minimal interaction and the few small choices you make are of no consequence to the story. It does, however, give the player the opportunity to eat, drink and smoke whenever the player wants to, as long as the time isn't up.
This is much less a "game" than it is an interactive movie. In fact, there's hardly any interactivity to it. There's actually next to no value to be found here. If you've ever found yourself wanting to simulate the thoughts of a racist, insufferable 27-year old man whine about not being able to have sex with a young Japanese woman, then this is for you, because that's all there is to this. The only merciful thing about this experience is that it's incredibly short.

---
hauntingly boring, pretentious trash.
---