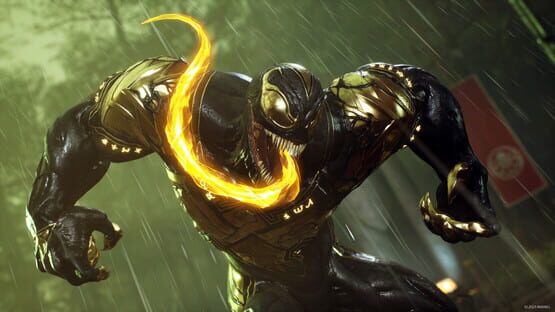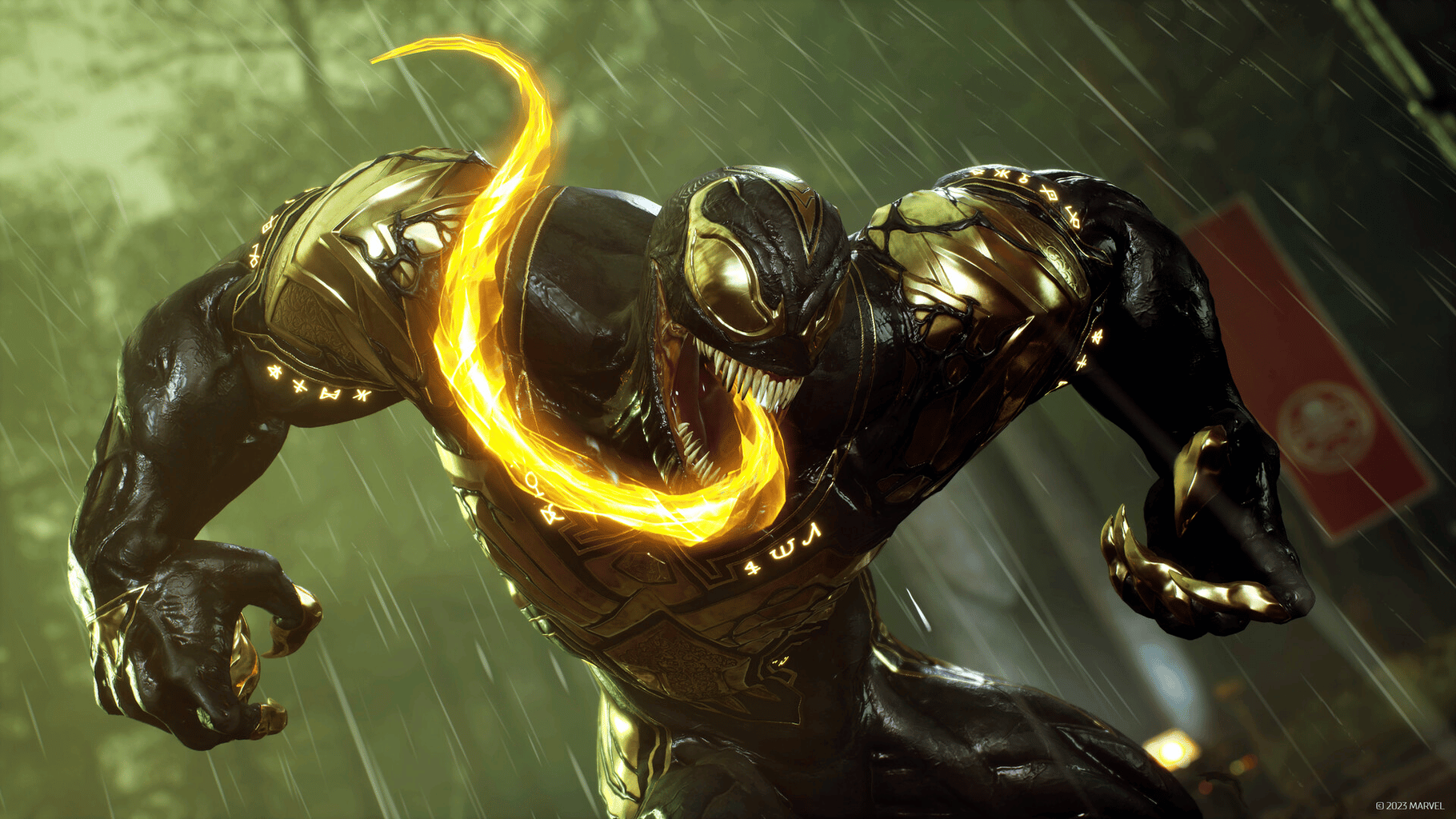 Marvel's Midnight Suns: Redemption
Venom, the deadly amalgam of Eddie Brock and an alien symbiote, joins the Midnight Suns to right the wrongs he committed under Lilith's demonic influence. Turn your former Fallen adversary into a fearsome ally across new story missions as Venom fights alongside his best frenemy Spider-Man.
Blood-sucking vampyres have infested the sewers beneath New York City, but even they quake in fear at the sight of Venom's pitch-black claws and razor-sharp teeth. With help from the Midnight Suns, Venom is fighting to regain control of his actions and rid NYC of the undead scourge—but unshackling himself from one manipulative demon has attracted the attention of another.
With fangs bared and tongue writhing in ravenous anticipation, Venom is eager to chew through evildoers, protecting the innocent and feeding his insatiable hunger in the same bite. Use Venom's voracious violence to your advantage and make this brutal antihero an honorary member of the Midnight Suns.
This content requires Marvel's Midnight Suns to play and is included in the Season Pass.
Otro buen DLC. No introduce tantas cosas nuevas como el de Deadpool, pero me parece más interesante a nivel de trama.
Venom es un personaje chulísimo y divertidísimo de utilizar que encaja en muchísimas combinaciones de personajes. La caracterización de este Eddie me ha gustado mucho y hacen un buen trabajo a la hora de reintroducirlo en la trama tras derrotarlo en la historia principal.
Muchas ganas de ver cómo sigue esta historia en los dos DLC que quedan y qué sorpresa más chula encontrarme con ese jefe final.
------------------------------------------------------------------------------------------------
Another good DLC. It doesn't add as many new things as Deadpool's, but it's more interesting in terms of storyline.
Venom is a very cool character that's also fun to play and fits into many team combinations. I've really enjoyed this Eddie's personality and they did a great job of reintroducing him into the plot after defeating him in the main storyline.
Really excited to see how the story continues in the two remaining DLC and it was such a nice surprise to find that final boss.
---
another pretty solid DLC
Venom is a dope character with a cool moveset and awesome cosmetics.
His little story was also pretty decent, although I think I preferred Deadpool's. But that's mostly down to personal preference.
hope they keep up with the good work.
I love this game.
---